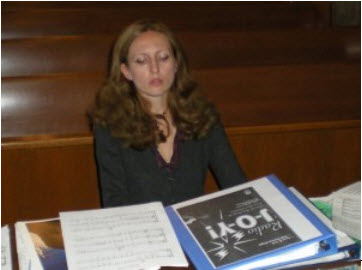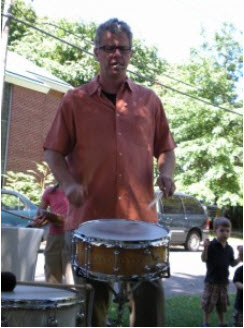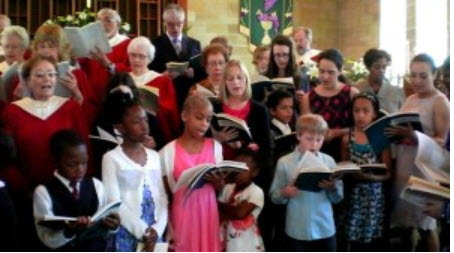 Music
First Presbyterian Church of Baldwin LOVES music!
Every Sunday,
under the guidance of Music Director Ksenia Lowenfels, the Chancel Choir assists in worship, and our Handbell Choir "chimes in" whenever possible. The youth of the church put on Bible-themed musicals every year. The youngest children in Sunday School are encouraged to offer a special song on Communion Sundays.
During services, we typically sing from the Presbyterian Hymnal (1990) and The Faith We Sing (2000). On occasions we use material generated by congregational members. We often incorporate the instrumental talents of our congregation (youth and adult); in the past year services have included flute, trumpet, tuba, violin, guitar and jazz drum performances, either in purely instrumental pieces or with one or more of the choirs.
Our taste in music runs the gamut and includes classical/traditional music, gospel/spiritual pieces and contemporary music. In 1995 Elsener Organ Works restored the church's 50-year-old Moller pipe organ to its former glory and added electronic bells and whistles to allow us to expand our music program even further. For more details on the restoration, visit their site at http://elsenerorganworks.com/Churches/NY/Baldwin_First-Presbyterian/Main.htm
The choirs rehearse on Thursday nights and Sunday mornings before the service; please contact Ksenia if interested in joining one of the choirs. Newcomers are always welcome.
Throughout the year we offer musical events in the Sanctuary for the community to enjoy. Follow this link for a performance of Matt Wilson's 'Spirit Song' from a concert to benefit 'Bread for the World" in 2013.
Be Sociable, Share!